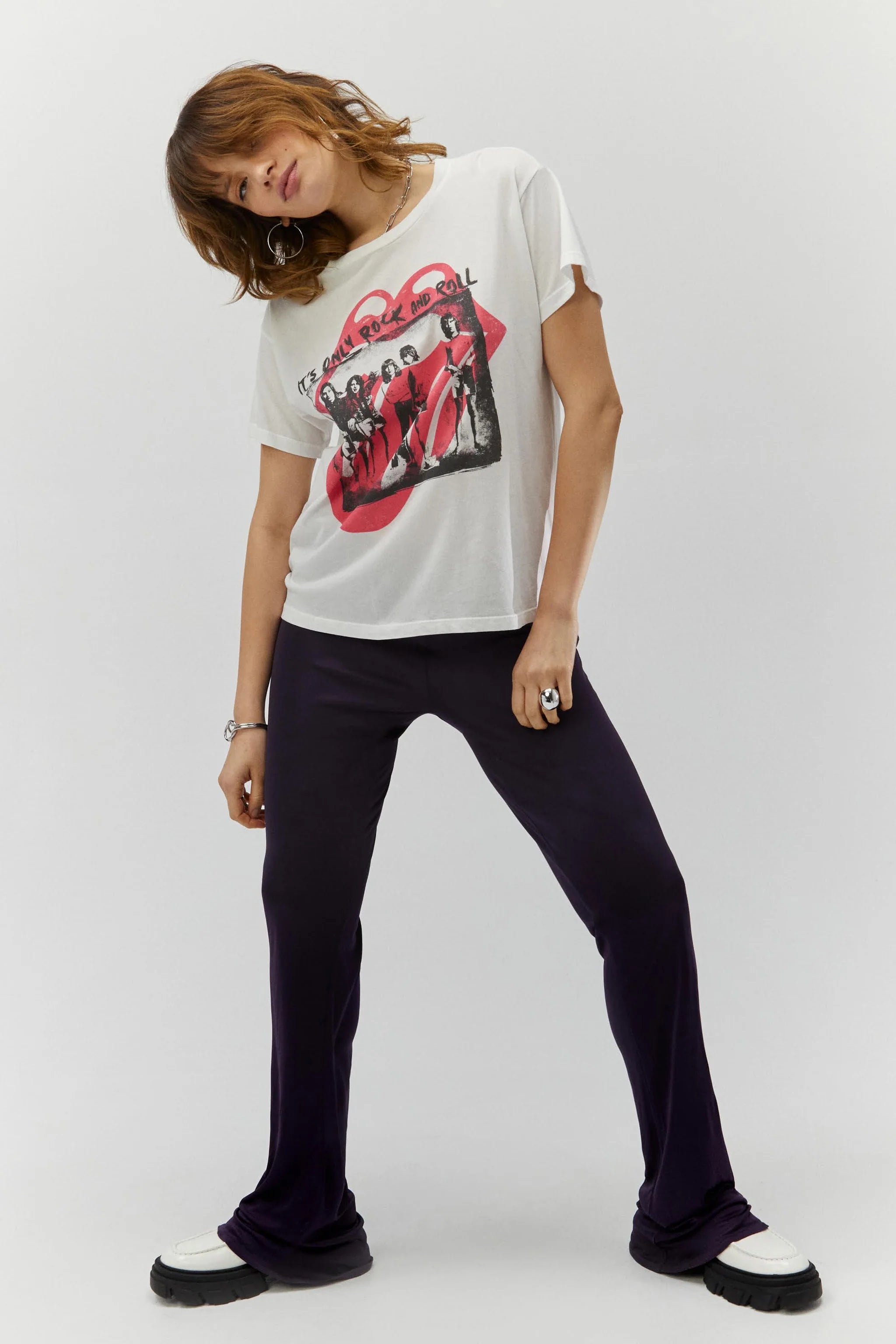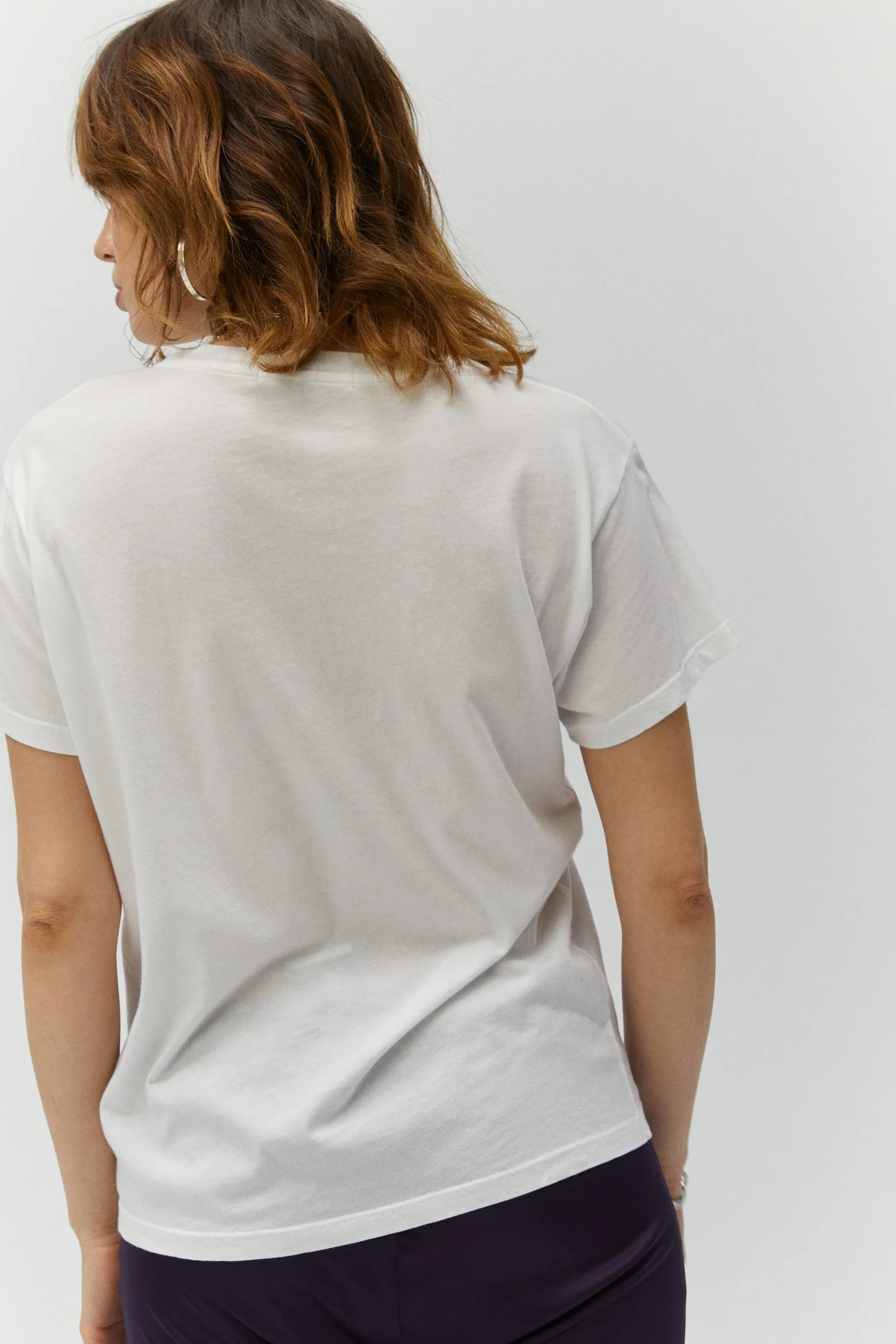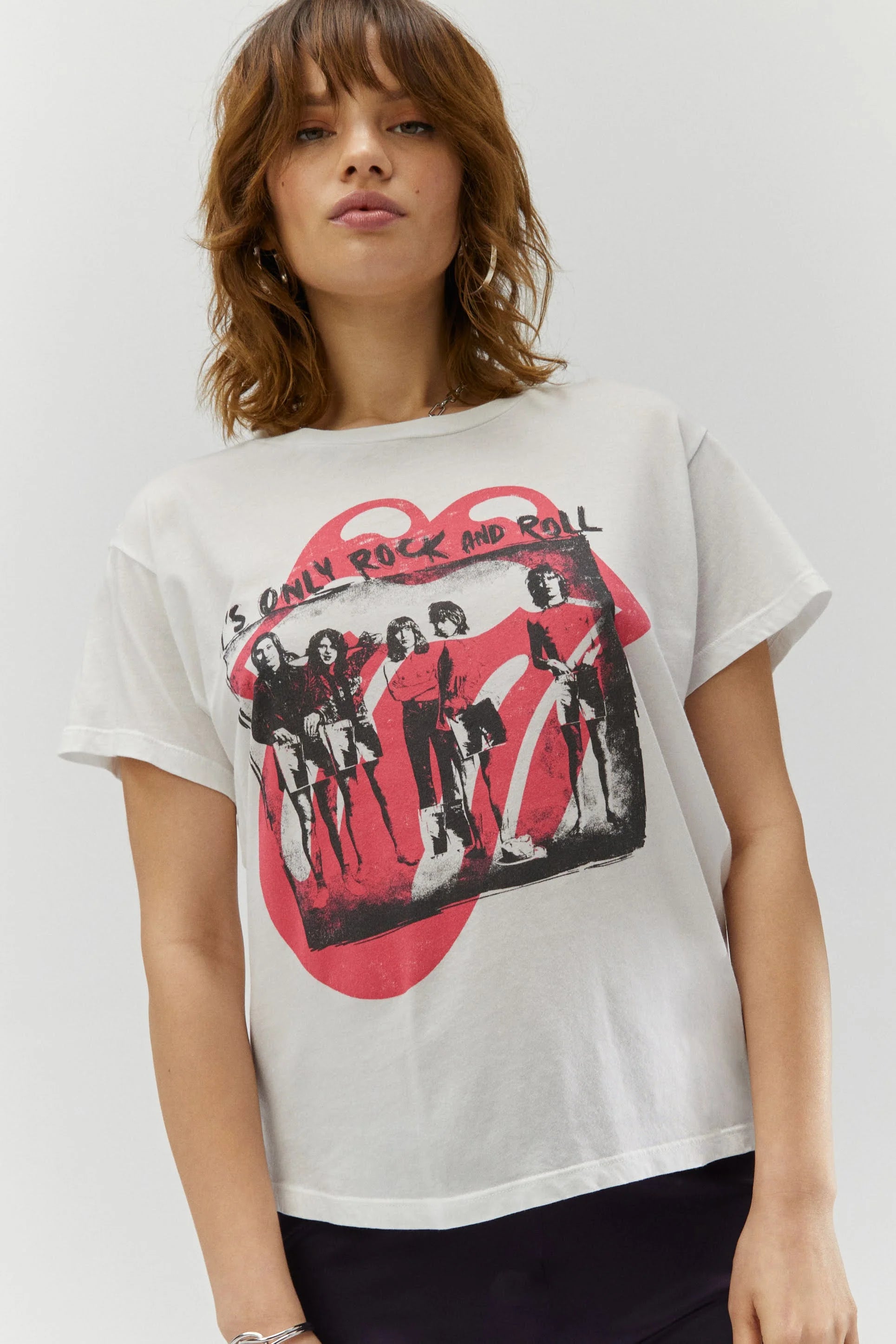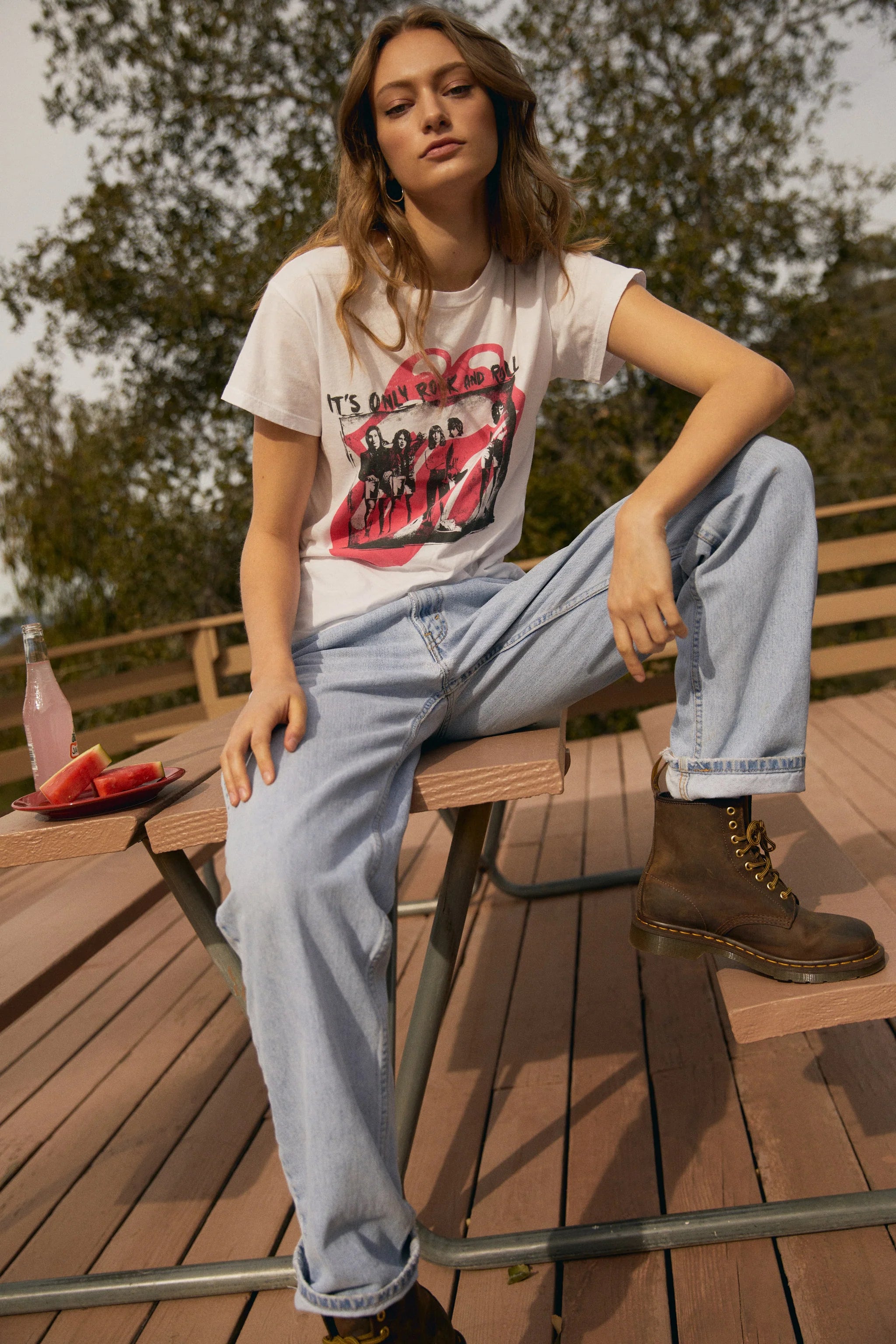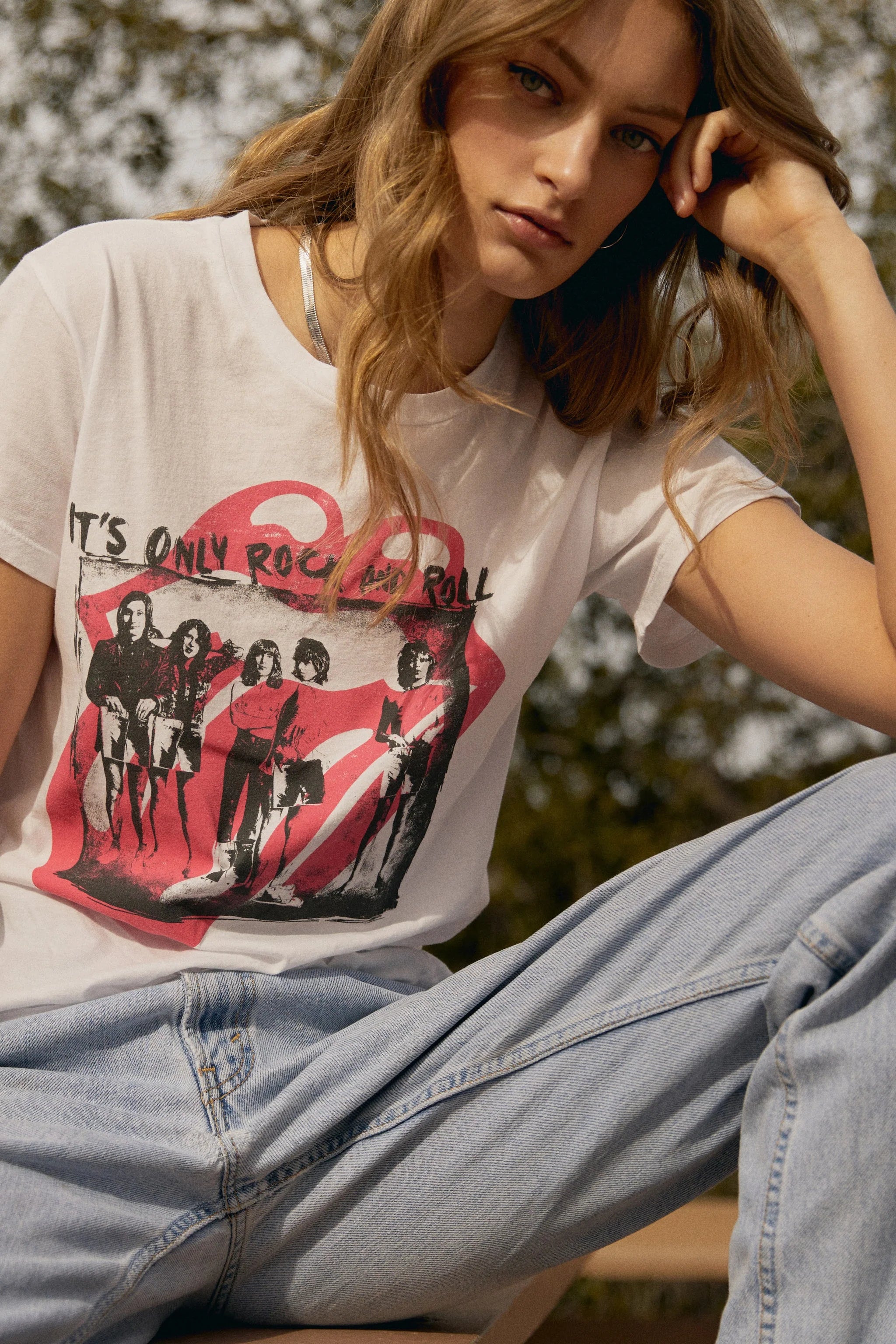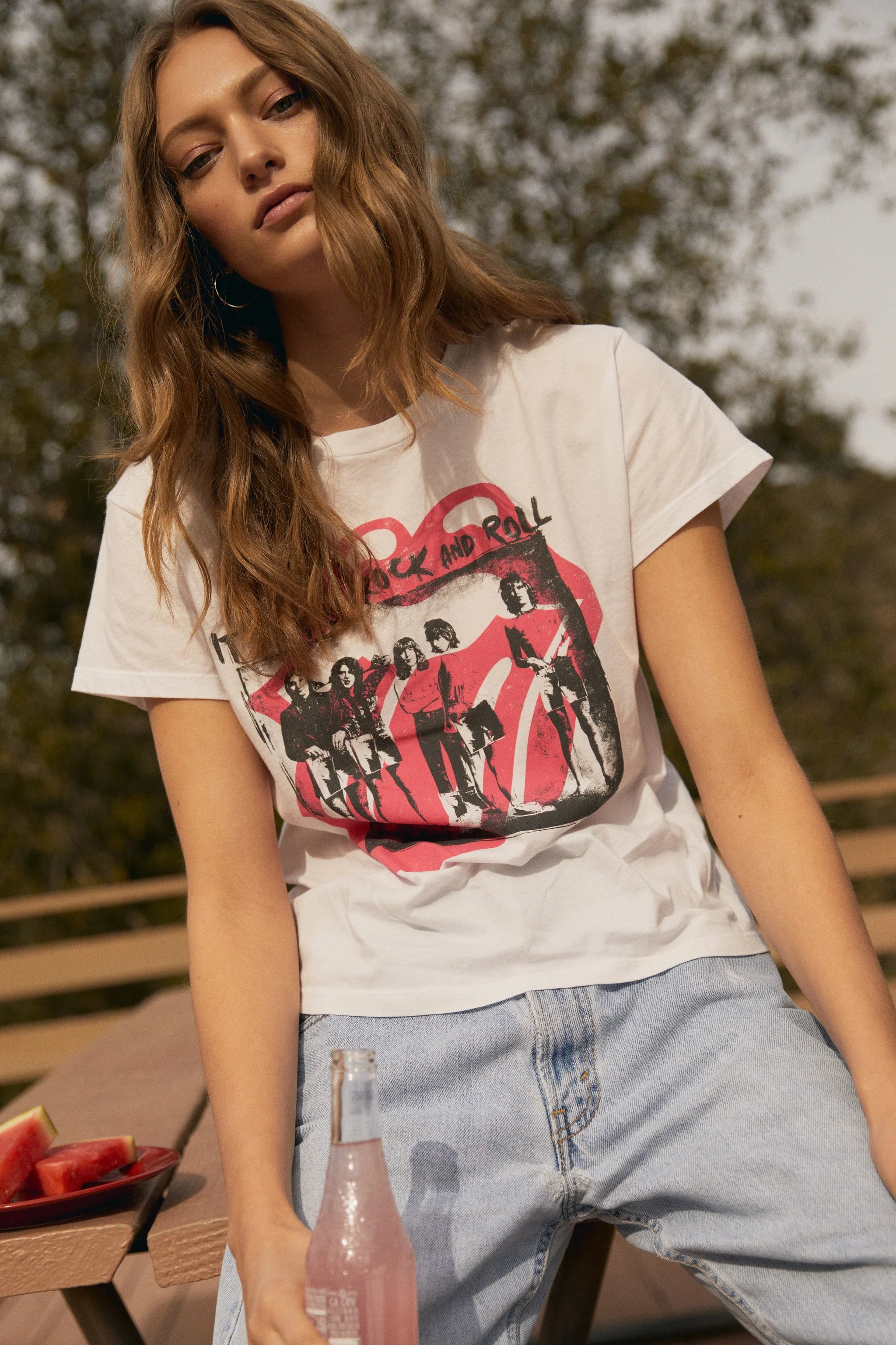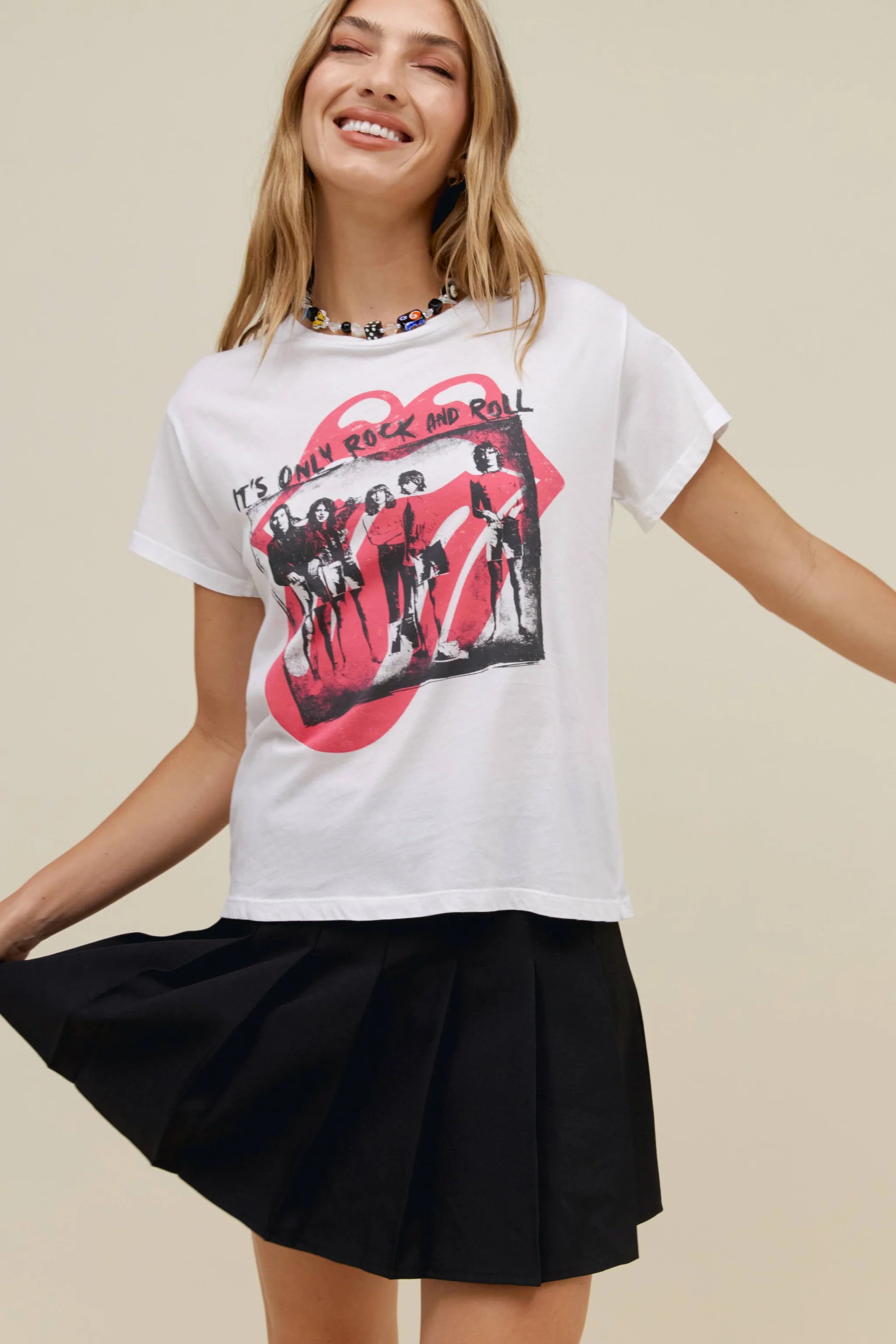 Rolling Stones It's Only Rock N Roll Solo Tee
They dropped countless influential songs and shaped American culture forever. The Rolling Stones are far deserving of their label as one of the world's most enduring rock bands. Still capable of filling up the largest stadium in the world, there's no shortage of Rolling Stones fans around here. This iconic solo tee places a spotlight on the group's album and lead track of the same name, "It's Only Rock 'n Roll." Designed with a black and white scanned image of the crew in their hot lips logo, this is a classic commodity.
Made from a soft 100% cotton, with a perfect hand feel and worn in look

A mash-up of two of our best selling bodies: the tour tee and reverse GF tee. A 'just right' fit that is universally flattering

Made by your team of Daydreamers, right here in Los Angeles

Chest width: 19" Length: 21 1/2"