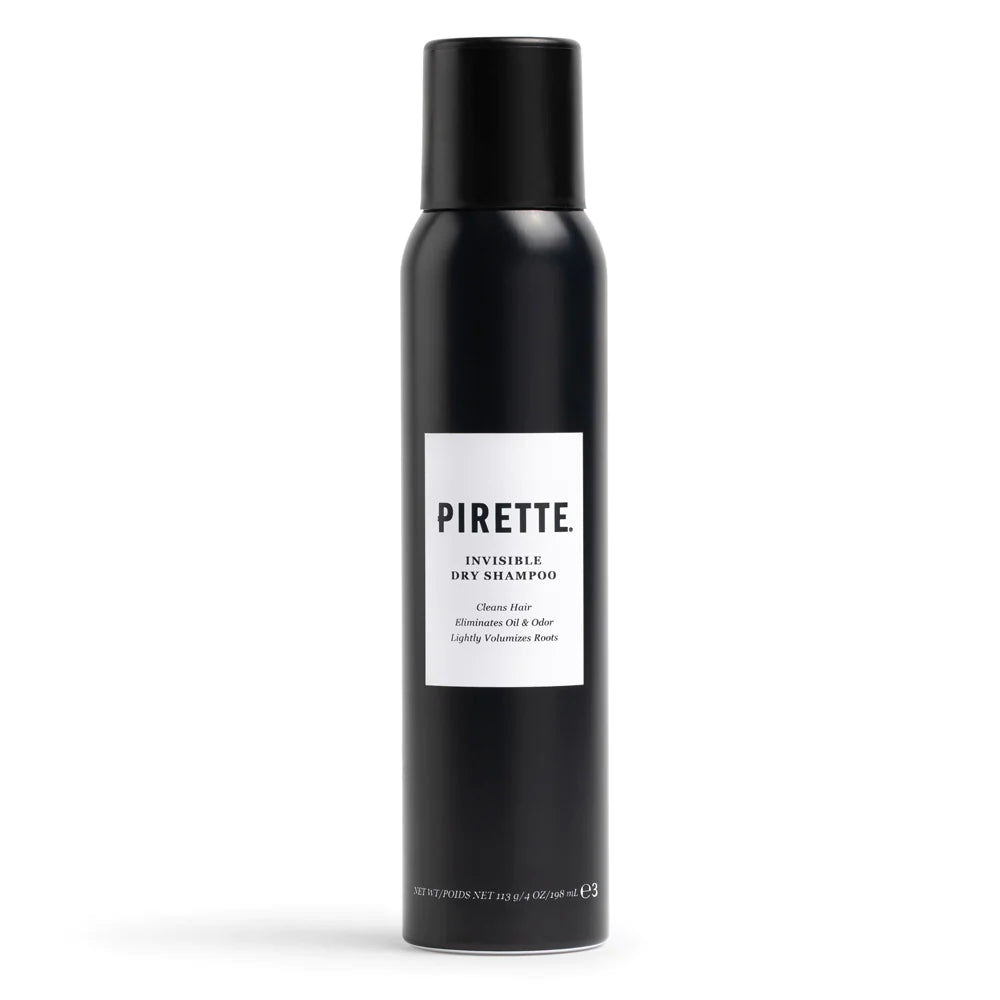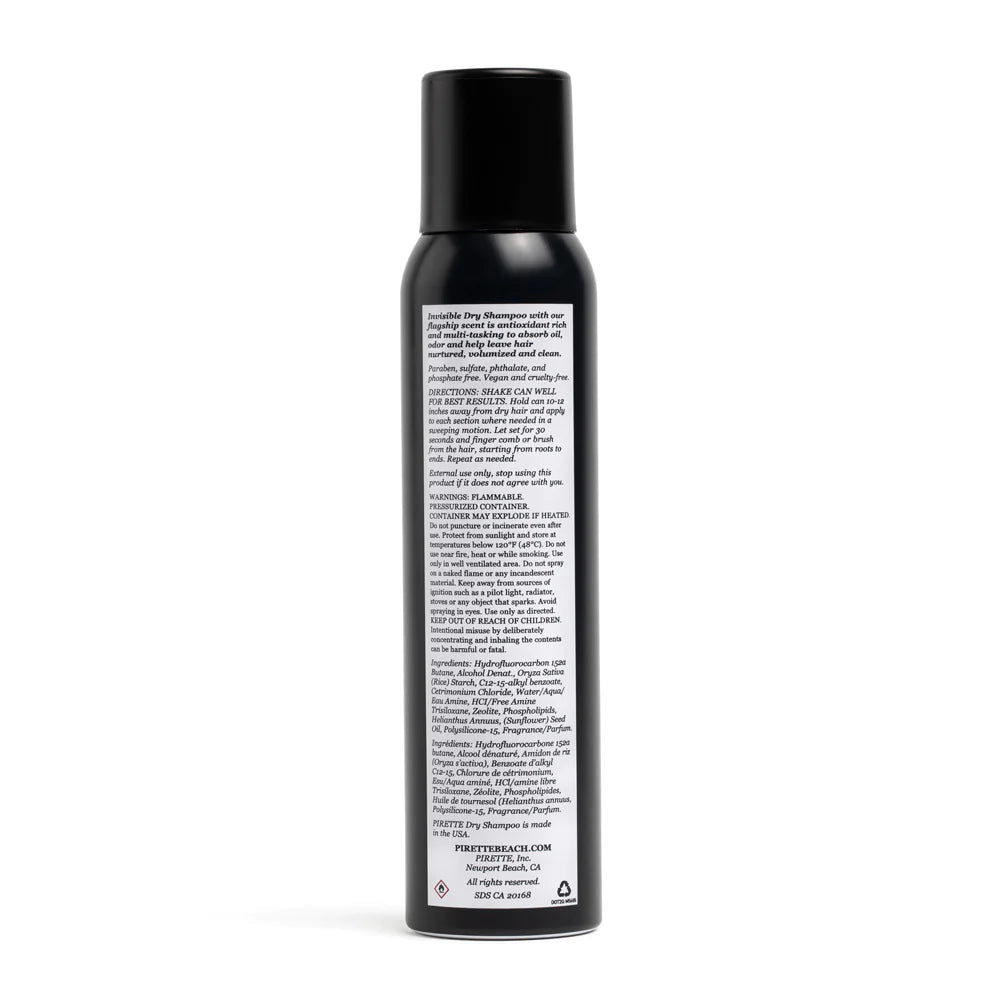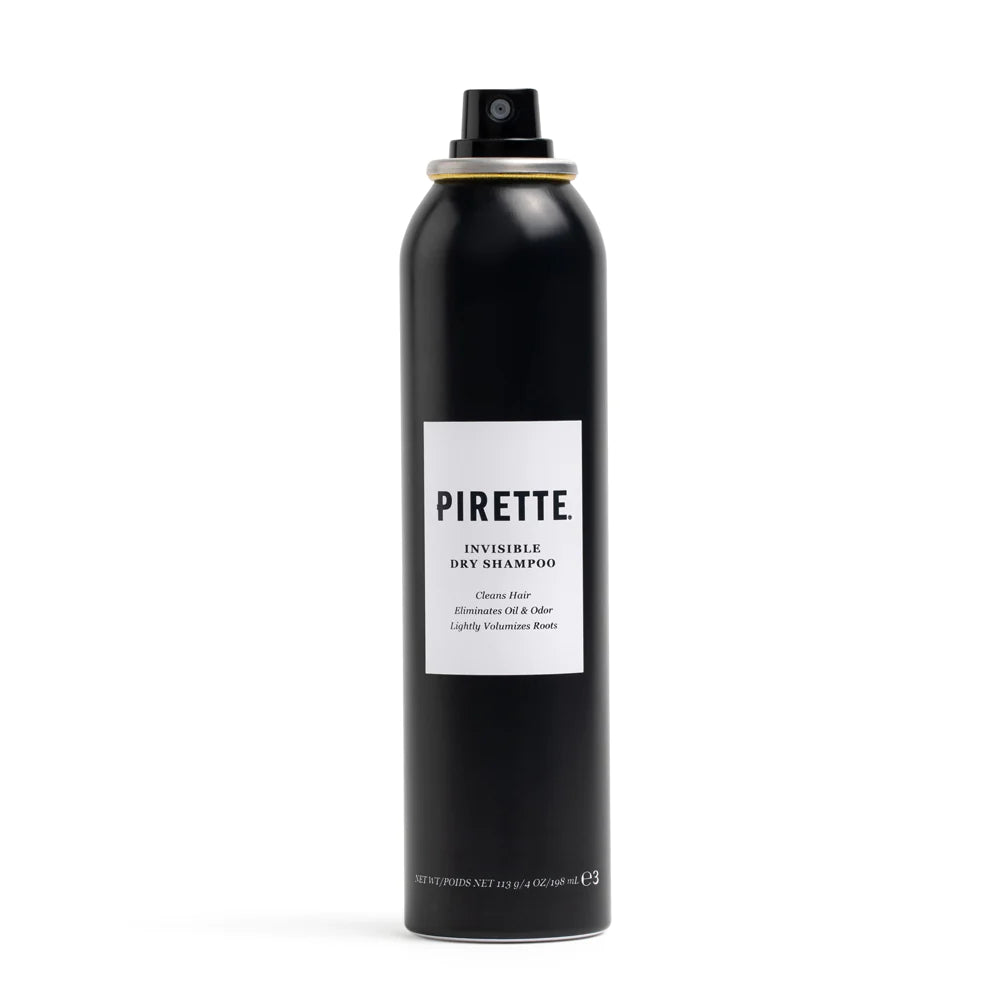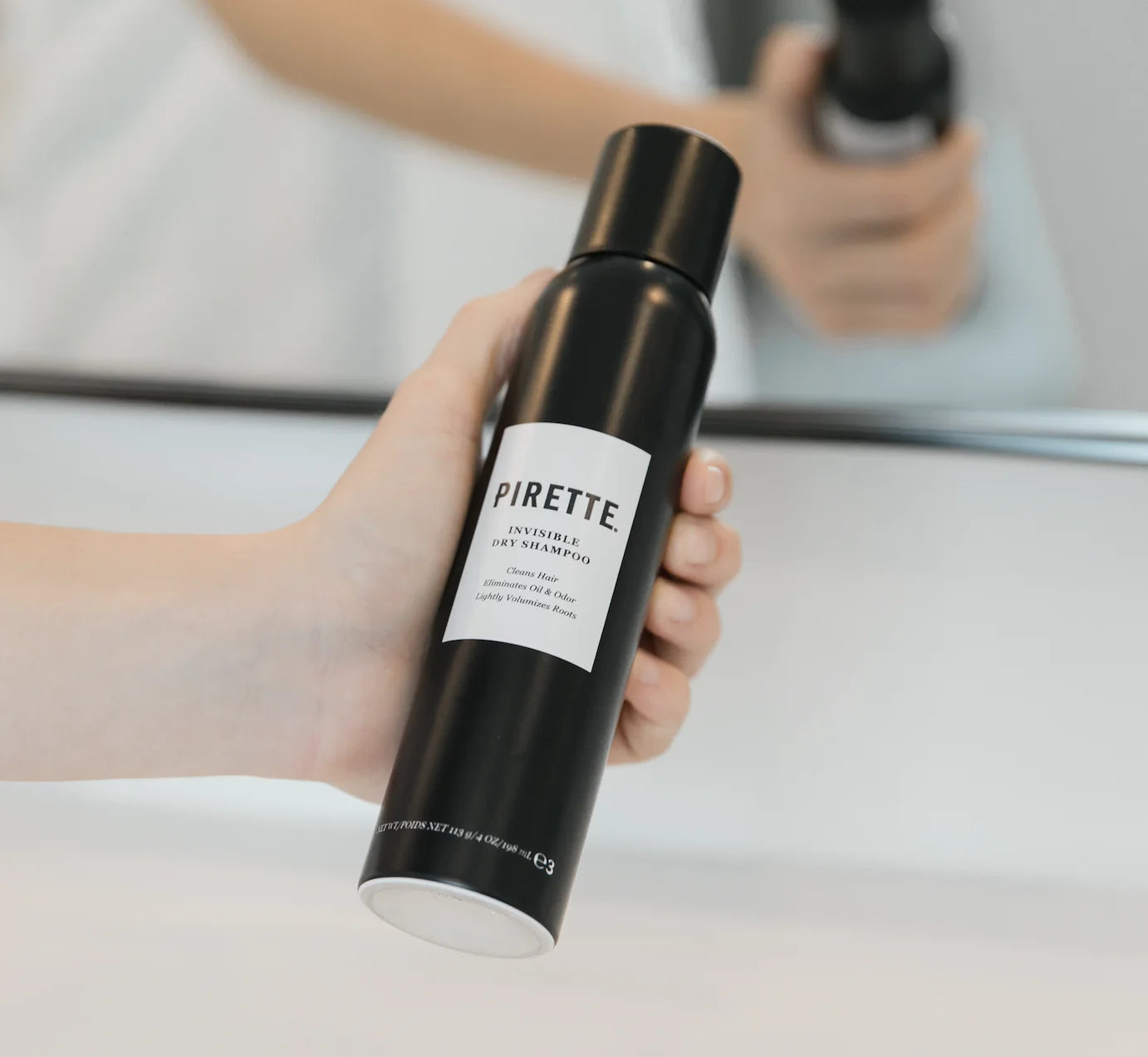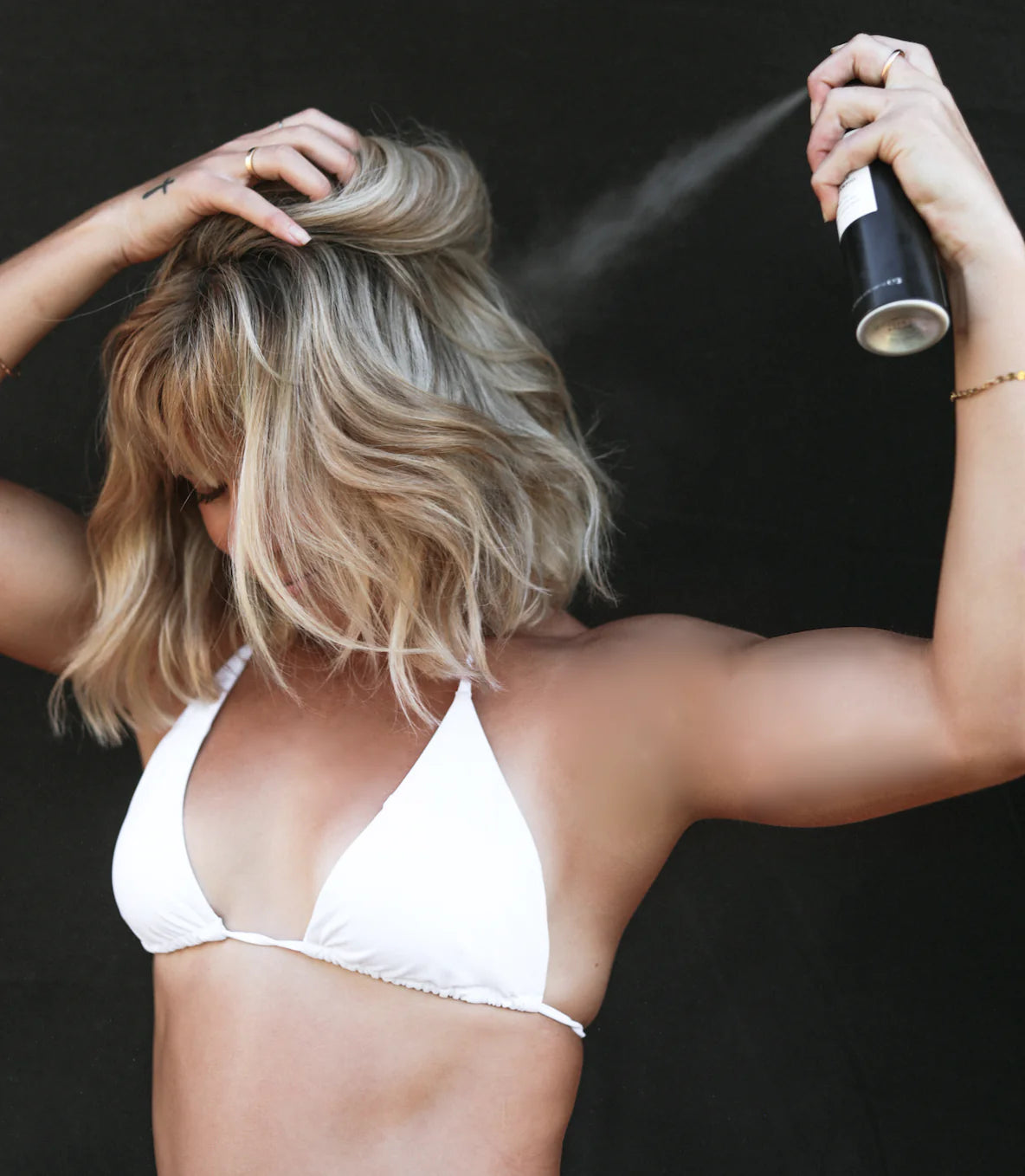 Pirette Invisible Dry Shampoo
4 OZ.
We're here to clean up your dirty little hair secrets. This super absorbent Invisible Dry Shampoo cleans, smoothes hair and boosts volume without ever feeling greasy. Our base of Sunflower Seed Oil contains vitamins and fatty acids that help promote healthy hair growth and stop breakage. With fresh notes of fresh green coconut, surf wax and sunscreen, it sprays on clear without the white residue. Go ahead, stand by your strands and shine on. You can thank us later. 
DIRECTIONS: Hold dry shampoo four to six inches away from hair and spray it directly at the roots. Use fingertips to massage the product into roots and scalp for that oil-absorbing action. Pro tip: Apply before bedtime to minimize that morning bedhead. It's time to come clean, ladies!
Free of parabens, silicone, benzene, PEGs, sulfate, BHA, phthalate, and phosphate. Cruelty free and vegan.
Invisible Dry Shampoo is made in the USA.
*Shipping restriction: please allow for longer shipping times as this item will ship via standard ground, and via boat for Hawaii due to aerosol shipping restrictions. It cannot be shipped internationally outside the U.S.A.
Our flagship fragrance ingredients in the PIRETTE line are safe and non-toxic. Globally, the fragrance industry is regulated by the International Fragrance Association, that set the regulations for fragrance ingredients and appropriately limits or prohibits the use of harmful or toxic materials in compliance with The Research Institute for Fragrance Materials, Inc. RIFM is a non-profit global scientific authority for the safe use of fragrance materials. The PIRETTE line is in compliance with the most recent IRFA and RIFM global standards and regulations.