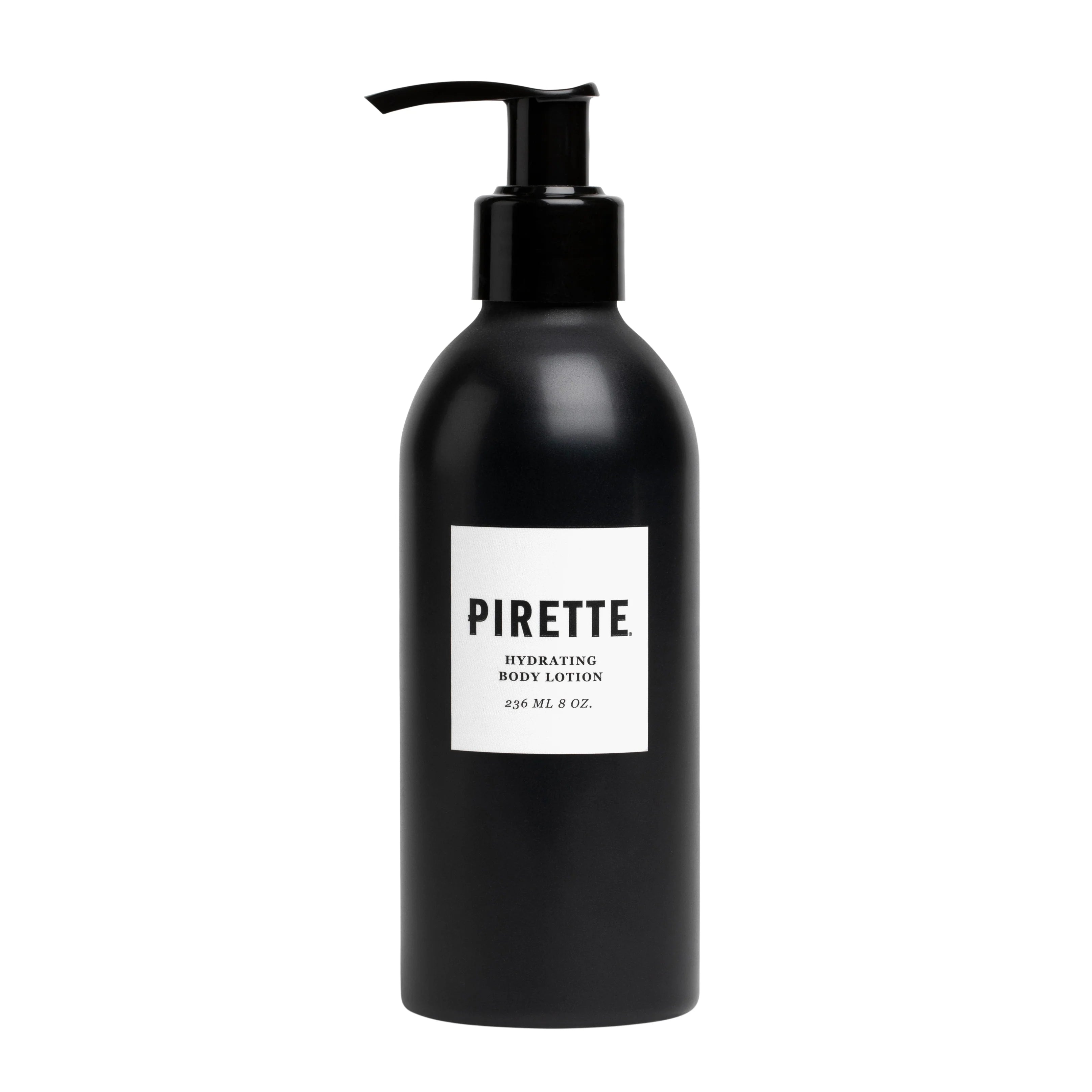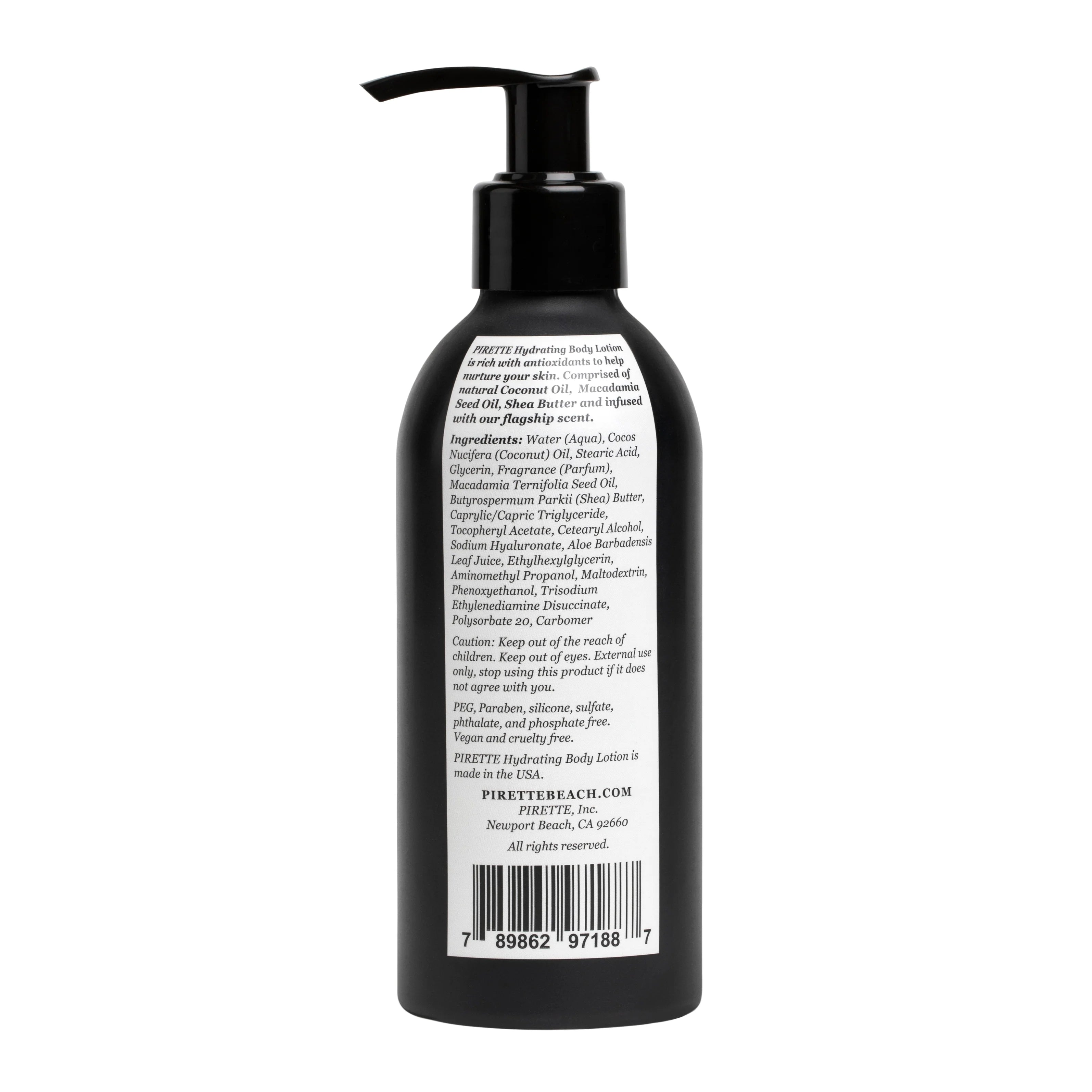 Pirette Hydrating Body Lotion
200 ML. 8 OZ.
Inspired by our best selling Dry Body Oil, this Hydrating Body Lotion is lightweight, fast absorbing and rich with antioxidants to help moisturize and nurture your skin. Comprised of Coconut Oil, Macadamia Oil, Shea Butter and infused with our flagship scent, your skin will be left soft and refreshed without feeling greasy or sticky. 
DIRECTIONS: 
Apply to the skin after the shower, at night, before getting dressed or when it's feeling dry. External use only, stop using this product if it does not agree with you.
Travel friendly and recyclable aluminum pump top bottle.
Non-toxic and free of PEGs, BHAs, parabens, silicone, sulfate, phthalate, and phosphate. Cruelty free and vegan.
PIRETTE HYDRATING BODY LOTION is made in the USA.
Our flagship fragrance ingredients in the PIRETTE line are safe and non-toxic. Globally, the fragrance industry is regulated by the International Fragrance Association, that sets the regulations for fragrance ingredients and appropriately limits or prohibits the use of harmful or toxic materials in compliance with The Research Institute for Fragrance Materials, Inc. RIFM is a non-profit global scientific authority for the safe use of fragrance materials. The PIRETTE line is in compliance with the most recent IRFA and RIFM global standards and regulations.