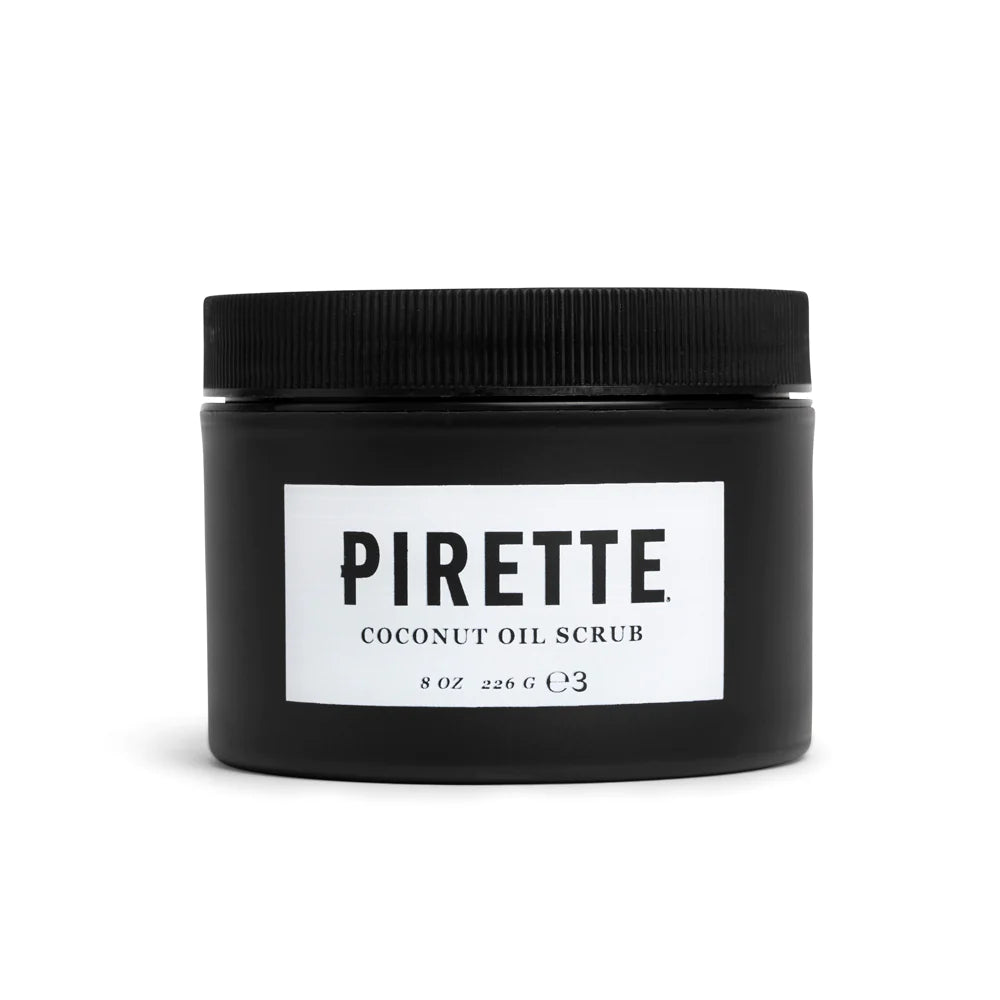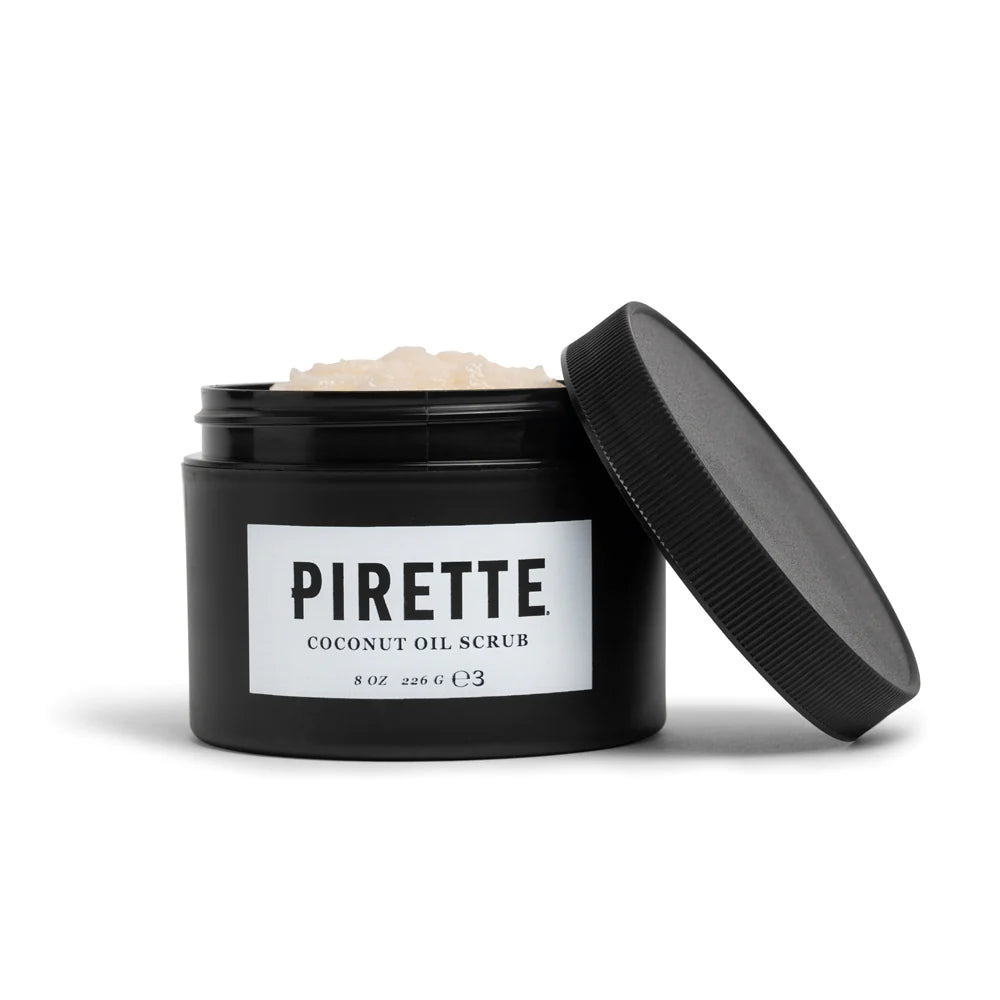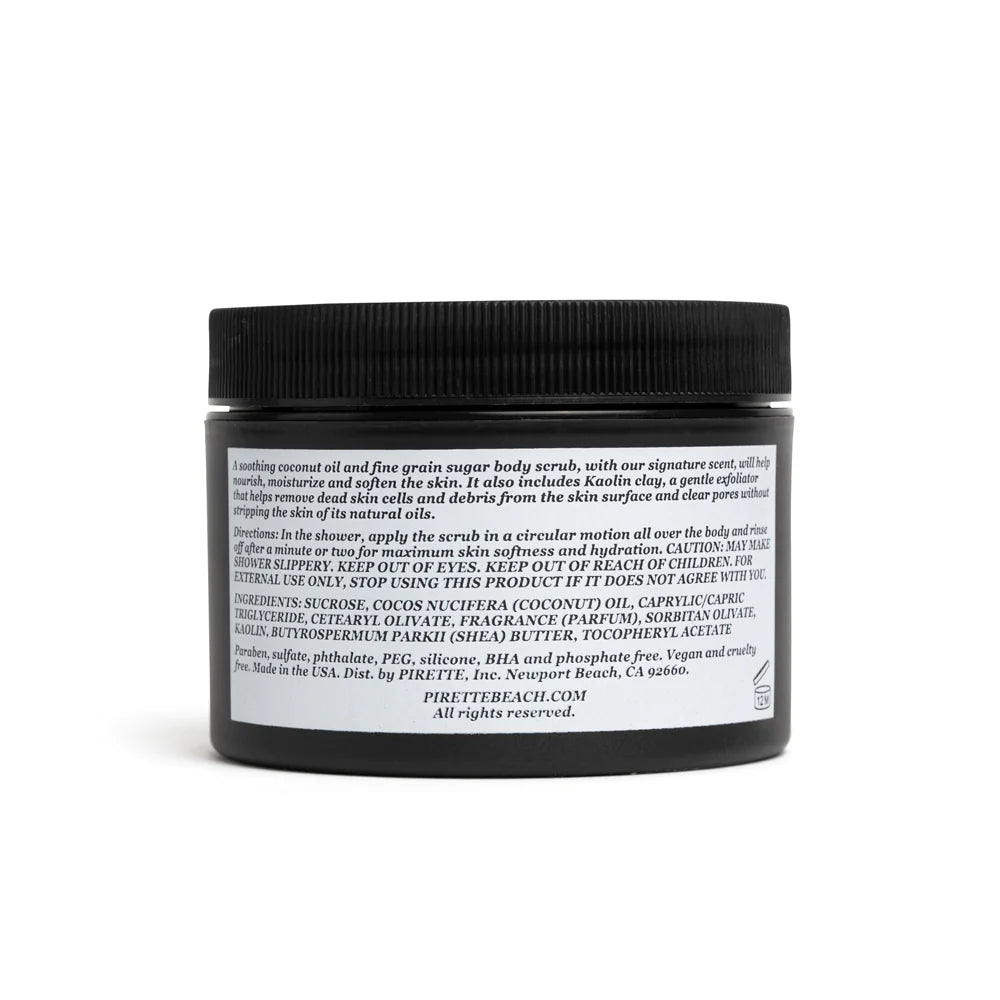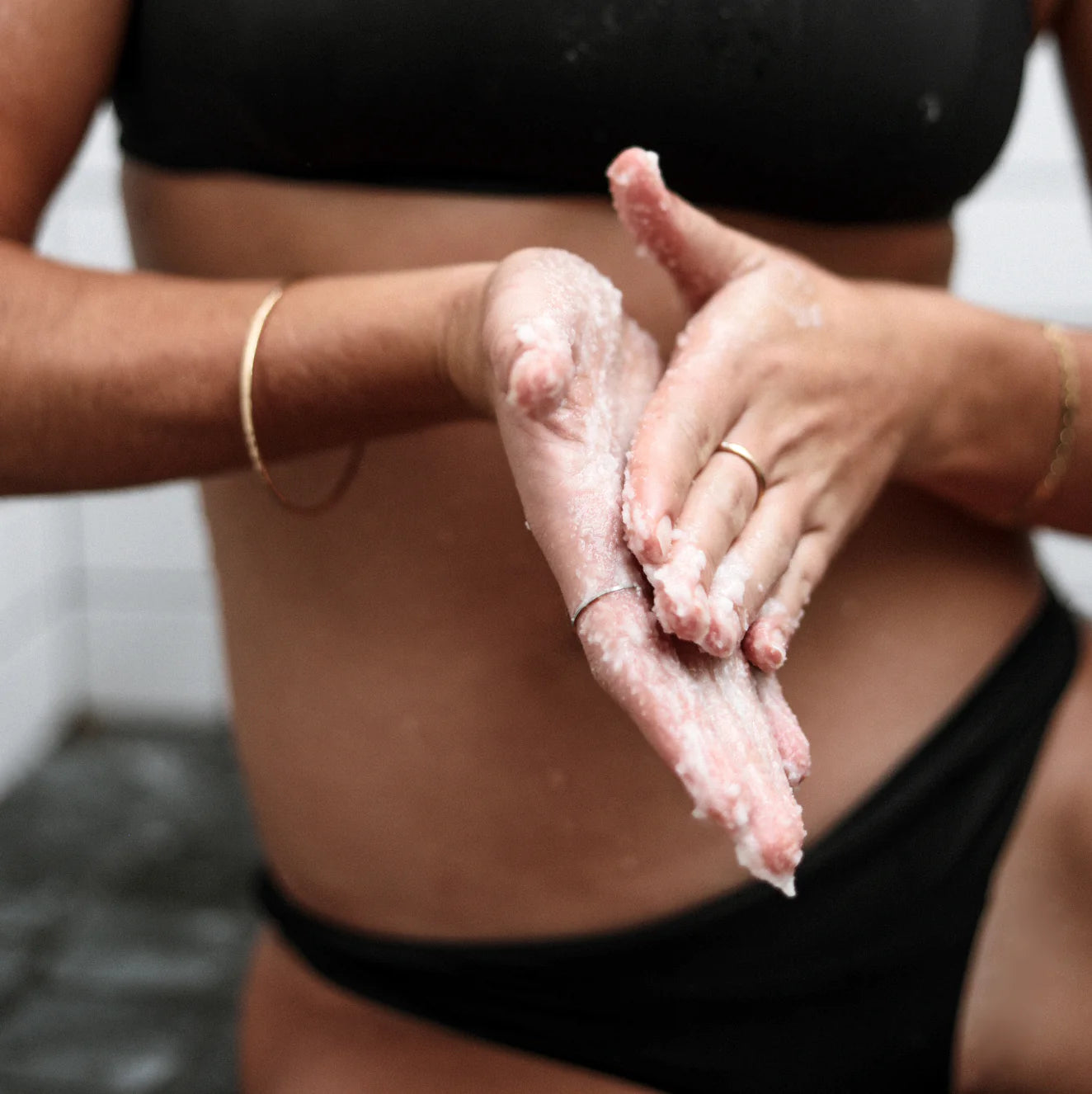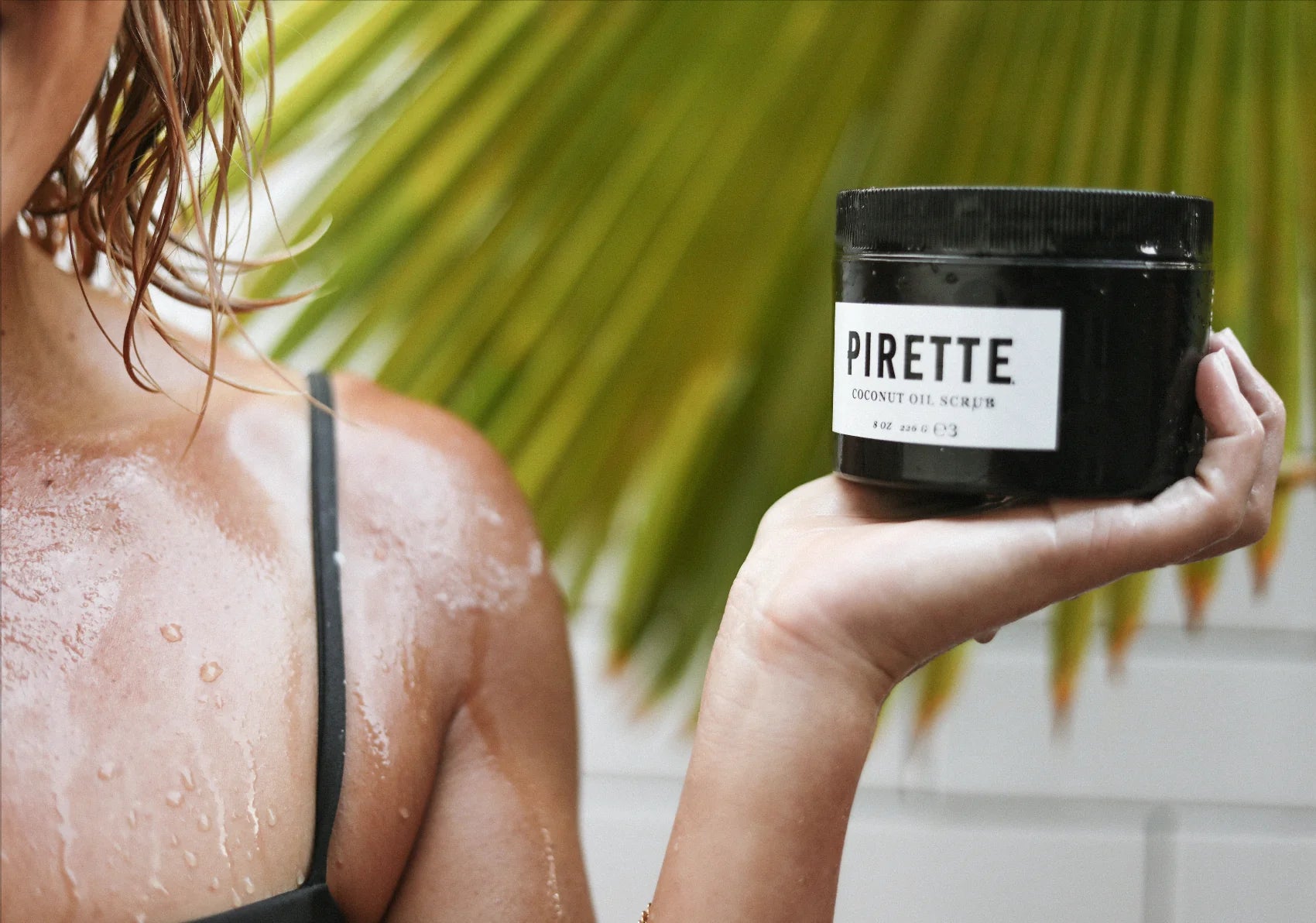 Pirette Coconut Oil Scrub
8 OZ.
Buff the day away with a body scrub that smooths and softens the skin. The lightweight dry oil and fine grain sugar doesn't clog pores or strip the skin of its natural oils. We also made sure that it's properties are perfect for sensitive skin. To be honest, our body scrub has often been described as a smooth operator. 
PIRETTE Coconut Oil Scrub also contains:
- Virgin Coconut Oil, with high levels of Lauric acid, acts as a moisturizer, multi-nutrient and anti-oxidant to the skin.
- Cetearyl & Sorbitan Olivate; natural emulsifiers derived from Olive oil is hypoallergenic and reduces skin water loss.
- Fine grain sugar with Kaolin clay is a soothing gentle exfoliator that helps clear the skin pores without stripping the skin of its natural oils.

The Coconut Oil Scrub packaging is made from eco-friendly, sustainable and 100% post-industrial material, otherwise destined for landfills. Recyclable and environmentally friendly by minimizing the use of new raw materials. 
DIRECTIONS: 
In the shower, apply the scrub in a circular motion all over the body and rinse off after a minute or two for maximum skin softness and hydration. Improves mood with results.
Non-toxic and free of Parabens, sulfate, phthalate, PEGs, BHA, silicone, BHA and phosphate. Cruelty free and vegan.
Coconut Oil Scrub is made in the USA.
Our flagship fragrance ingredients in the PIRETTE line are safe and non-toxic. Globally, the fragrance industry is regulated by the International Fragrance Association, that sets the regulations for fragrance ingredients and appropriately limits or prohibits the use of harmful or toxic materials in compliance with The Research Institute for Fragrance Materials, Inc. RIFM is a non-profit global scientific authority for the safe use of fragrance materials. The PIRETTE line is in compliance with the most recent IRFA and RIFM global standards and regulations.