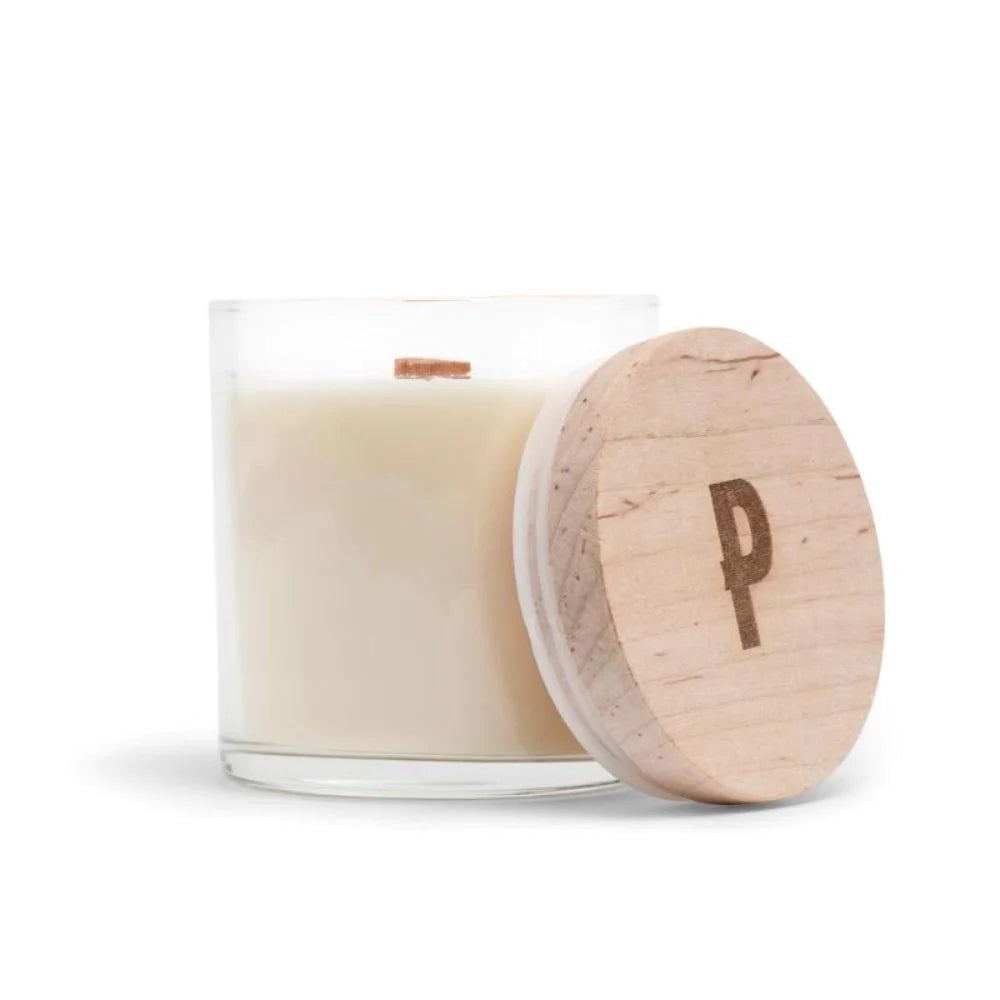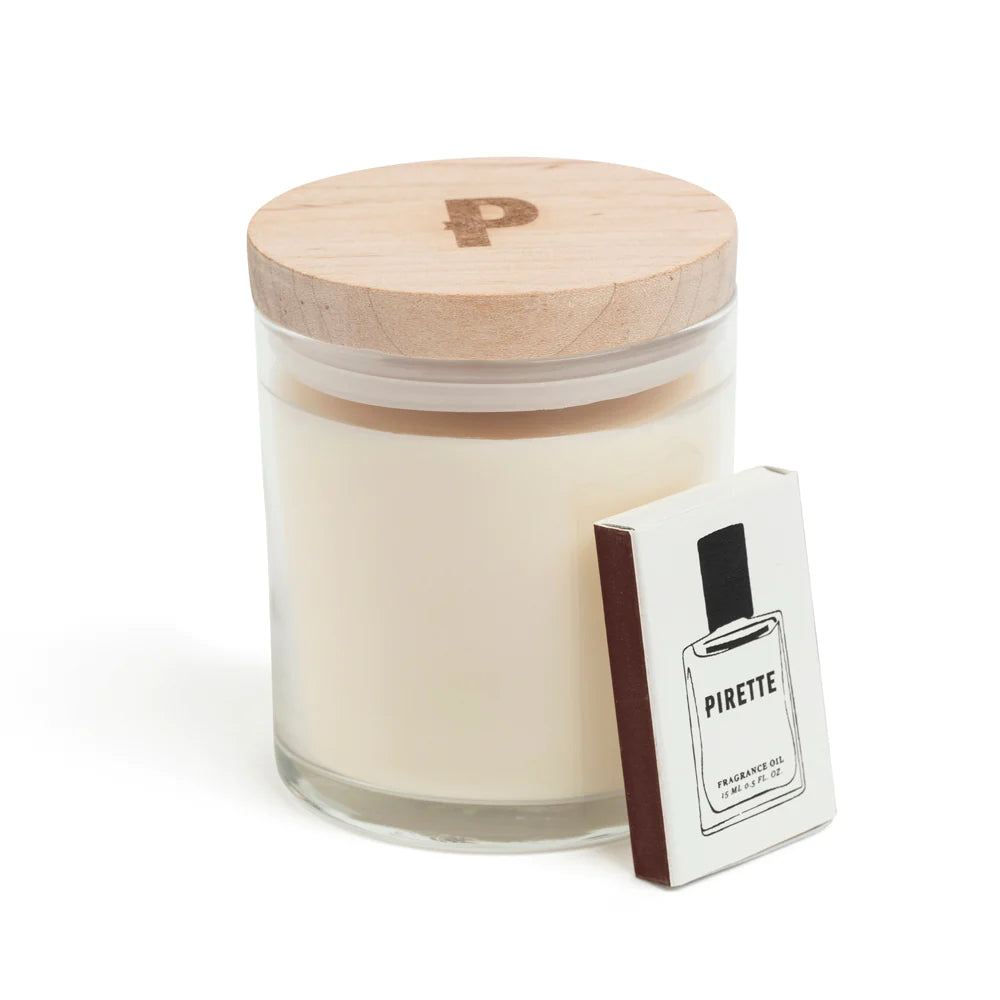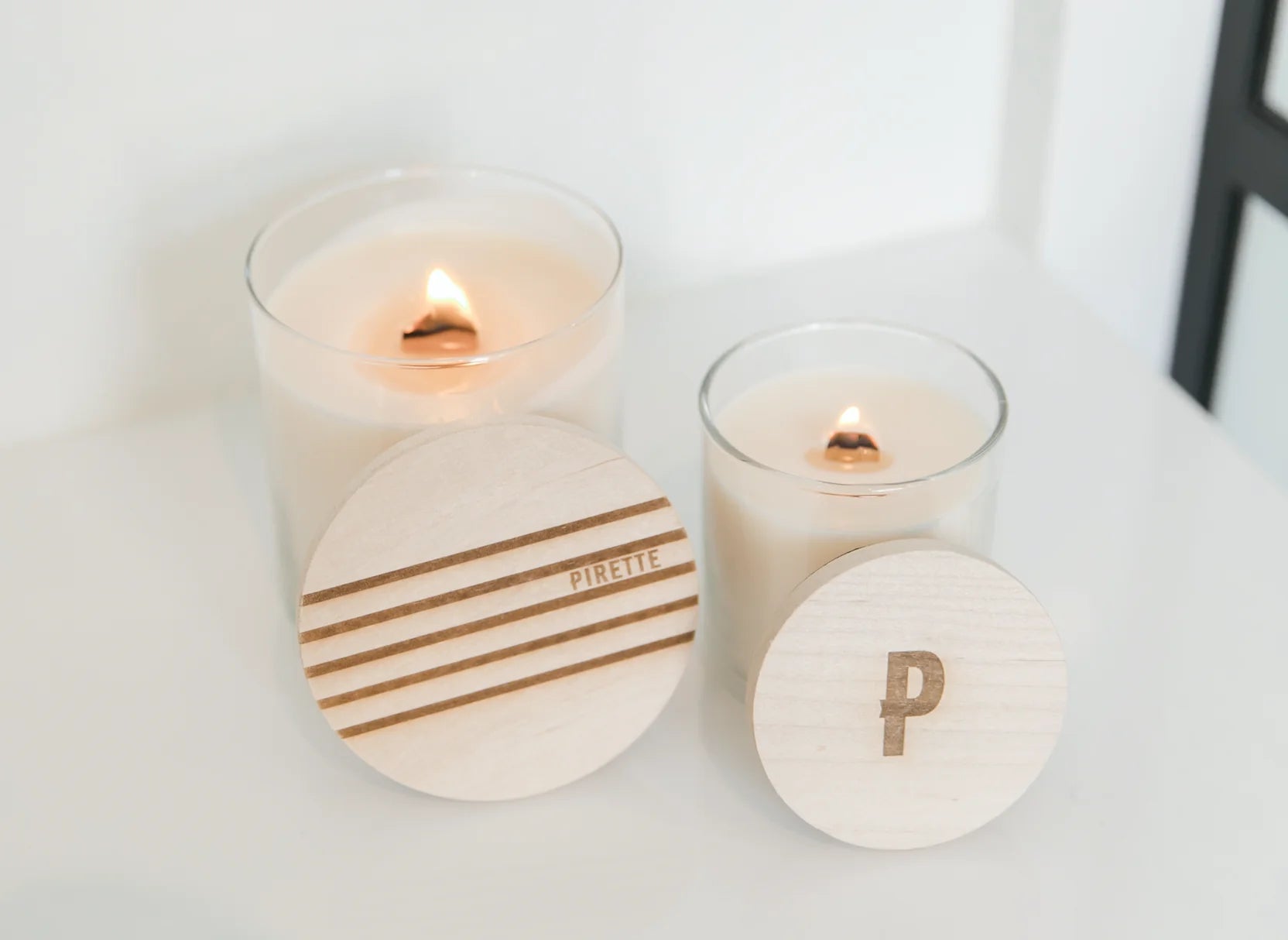 Time to get lit with the scents of summer. Our candles are hand-poured with premium soy wax that ensures a sexy, slow burn without getting dirty (and by that we mean the soot and debris).
We responsibly sourced the soft crackling wooden wick from the Forest Stewardship Council to support sustainability through the Trees of the Future organization. This candle features our flagship scent with notes of fresh coconut, surf wax, sunscreen, and that sun-washed feel after a day at the beach. It just makes scents. Go ahead and light it up, this is paradise.
Recyclable packaging. Non-toxic. Free of paraben, paraffin, phthalate, sulfate, PEGs, BHA and phosphate. Cruelty free and vegan.
To ensure an even burn, trim the wick before lighting by tapping off all of the burned part with a pen or tissue covered finger and discard. The wick should be about 1/8" tall. Approximate burn time up to 45 hours. 
Dimensions: 3.125"d x 4"h

Made in the USA.
Our flagship fragrance ingredients in the PIRETTE line are safe and non-toxic. Globally, the fragrance industry is regulated by the International Fragrance Association, that sets the regulations for fragrance ingredients and appropriately limits or prohibits the use of harmful or toxic materials in compliance with The Research Institute for Fragrance Materials, Inc. RIFM is a non-profit global scientific authority for the safe use of fragrance materials. The PIRETTE line is in compliance with the most recent IRFA and RIFM global standards and regulations.